Interview with Marcel Peter | Working Student IT



When did you join credX?
I have been with Credx since April 2022. I just finished my bachelor thesis and wanted to find a job for my master where I can apply and develop my IT knowledge.
What are you studying and do you have any previous professional experience? If yes, which ones?
I am currently in my master's degree program in Information Science. Previously, during an internship, I assisted in the further development of an Adoino (micro-controller) course. However, I already put my focus on IT during school time, as I have always been very interested in computers and therefore I have been in contact with IT topics on a daily basis since middle school.
How did you find out about credX?
I found out about credX through Indeed.
Why did you choose credX?
I decided to work for credX because the flat hierarchies, the friendliness of the employees as well as the possibility to work in a home office directly convinced me. In addition, I already have experience with HTML and enjoy developing websites, which is why my first project – the restructuring of the credX website – particularly appealed to me.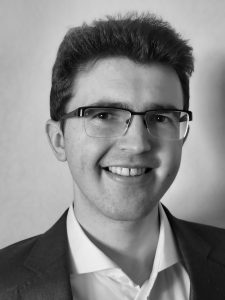 What does a typical working day look like?
In my daily work I mainly program and take care of the optimization of the deal pipeline. So I try to fix errors, such as in HTML and on the database, and am always in exchange with my colleagues.
What is important to you?
It is important to me that my work enables an efficient and simple use of the credX platform. In doing so, I always encounter challenges, which is why I have been able to learn a lot since I started at credX. This has also allowed me to develop a lot personally. Furthermore, the possibility to work in a home office and to flexibly arrange my working hours is an important criterion for me, as otherwise it would simply not be physically possible for me to reconcile university and work.
Dear Marcel, thank you for the interview!