Interview with Linda Rütten | Working Student Business Development & Administration
When did you join credX?
I started at credX in April 2021. At that time, I was just in the last semester of my bachelor's degree.
What are you studying and do you have any previous professional experience? If so, what is it?
I am currently completing my Master's degree in Management at the Vienna University of Economics and Business Administration. During my bachelor's degree, I was able to gain professional experience in the area of controlling in a large pharmaceutical company and in the area of private credit financing at a medium-sized commercial bank before joining credX.
How did you hear about credX?
I became aware of credX through Indeed.
Why did you decide to work for credX?
I chose credX because the field of work is very diverse and you can work independently and on your own responsibility. In addition, I have always been interested in gaining insights into a start-up and experiencing the challenges and opportunities a young company faces.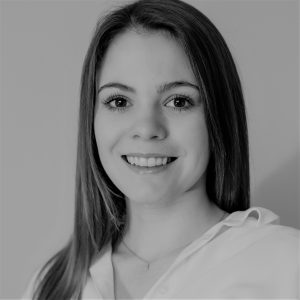 What does a typical working day look like?
The exciting thing about credX is that my working day is always very different. I am involved in both the processing of funding requests and have my own small projects on the side, which are very varied.
What is important to you?
The flexible working hours are very important to me. This makes it very easy to combine my job at credX with my studies. Furthermore, there is a very open and friendly working atmosphere at credX. Even though I work exclusively remotely, I feel well integrated into the team and always know that I have a contact person if I have any questions. Due to the varied tasks, which also bring new challenges, I can constantly develop myself further at credX and expand my horizons.
Dear Linda, thank you for the interview!