In this highly attended event, credX CEO Dr. Ralf Kauther presented the credX Transaction as a Service platform – a digital market place for large financings especially commercial real estate financings– to the executives of savings and cooperative banks. Several institutions at presence already work with credX and were able to share their experiences with others. In his presentation and answers to the participants Ralf Kauther addressed the following points:
Today, numerous deals are already running on the credX platform. credX filters the transactions rigidly in advance and addresses only suitable financing partners with well-prepared information This guarantees a high closing rate. The involved participants can substantially reduce their effort especially compared to conventional tenders or loan brokerage portals without this stringent process.
The platform digitally supports the entire financing process from the initial data collection to the payout.
The credX team of experienced bankers supports borrowers and lenders in handling the platform and also in structuring and executing the transaction.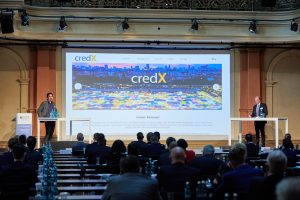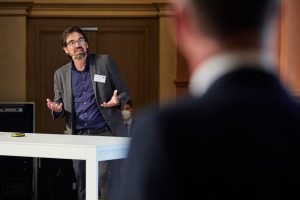 Borrowers and lenders can decide how actively they use the platform. The credX team manages the transaction on the platform and provides all essential information there, but also communicates with their business partners on all other common channels.
Personal contact is still and will remain very important for these complex transactions. The credX platform does not replace these, but reduces substantially the workload of participants. Hence, key resources can focus on finding and negotiating the best financing solution.
The credX team and network are growing rapidly. These current steps are just the beginning of a comprehensive digitization. credX is the competent partner in supporting investors and lenders to successfully and efficiently manage their assets already today.